August 2016 Newsletter
August 2016
MAILING ADDRESS:
15029 N. Thompson Peak Parkway
Suite B111-444
Scottsdale, AZ 85260
Office: (480) 538-0123
www.ServiceElements.com
August 2016
ServiceElements

Leading the Aviation and Aerospace Industries in Non-Technical Training
A Recent International Trip – We travel to our customers and facilitate workshops all over the globe.
Thanks to those of you who attended our session
"Taking People Interactions to the Next Level"
at the
Ohio Regional Business Aviation Association
(ORBAA)
August 4, 2016
It was one of the most well attended programs with excellent participation feedback.
Bob Hobbi and Michelle Ventker facilitating "Taking People Interactions to the next level"
Click Here
August Quote
Complimentary Webinar!
ServiceElements is proud to offer a free webinar for unemployed aviation professionals seeking employment
click to enroll
______________________________
Attention: NBAA Regional Aviation Groups 2015
ServiceElements is working with NBAA Regional Aviation groups to raise money for scholarships.
Call us and ask how we can help your organization!

SCAA Workshop in Van Nuys, CA March 12th, 2015
---
Providing Scholarships for Aviation Students
If you know of a student in Business Aviation who is studying in Arizona, please refer them to the Arizona Business Aviation Association (AZBAA) website for an application to apply for a scholarship toward their education.
Check out some of our latest modules:
"Situational Awareness: Life on the Ramp"
"The Future for Schedulers & Dispatchers"
"Engaging Your Employees in a Culture of Disengagement"
"Enhancing Safety Through Teamwork"
Remember: Our programs are customized for each team/organization…not off the shelf
---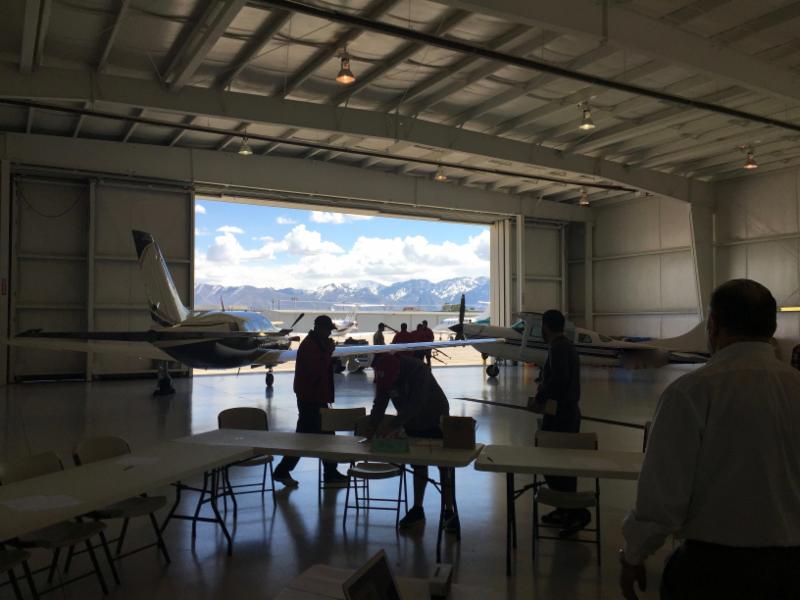 We even facilitate workshops in hangars!
---
Some Recent Comments from Some of our Customers:
"Based on all the feedback that I have heard, the presentation was superior, the messages were on point, and overall this was not only a home run, it was a GRAND SLAM! "
"Y
our message was extremely clear and on point for this audience."
"T

he discussion of teamwork in your presentations resonated with everyone and is obviously an area where growth is possible."
Dear Aviation Colleagues:
Greetings from sunny (HOT!) Arizona. This month's newsletter is a topic that is near and dear to my heart — developing people (training/ coaching). It is what ServiceElements is all about and it is what I have been involved with my entire career (30+ years already!)
This industry is built on technical training. Technical training is a necessity. But when ServiceElements came along 15 years ago, we recognized the need for non-technical development. Training on human interaction/communication and building organizations that know how to communicate and serve. Service is the key and communication is the tool that builds top notch organizations, departments and teams.
So now, our programs on organizational development, customer service, leadership, teamwork, sales, communication etc. etc. are hitting a chord with aviation professionals. You are only as good as your last interaction….it is a steady drumbeat….it is all about a culture.
Enjoy our article on the importance of "core skills" or people skills training development.
Best Regards,
Bob Hobbi
President & Facilitator
Suzanne Olaso
Joins the ServiceElements Team!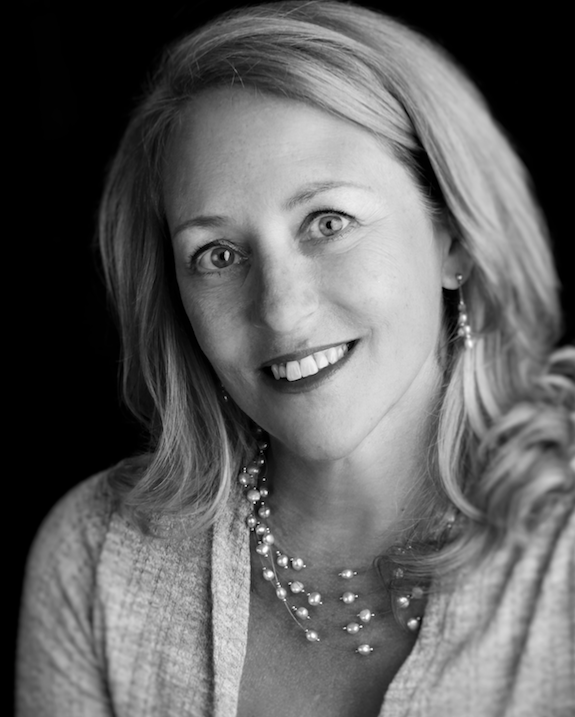 Please join us in welcoming Suzanne Olaso to our ServiceElements' team. Suzanne has over 30 years of Management and Leadership experience with ten years in the Health and Fitness industry and over 20 years in Business Aviation.
In 1998 when Bradley Pacific Aviation was formed in the Hawaiian Islands, she played an integral part in helping build and grow the company. She loved her role as Director of Corporate Aviation Services and Sales enabling her to wear many hats for the company. Writing Standard Operating Procedures, hiring, training, marketing, networking with travel to various industry events worldwide, negotiations and fuel pricing were among her duties throughout the Companies 16 operating years.
When Landmark Aviation acquired Bradley Pacific in 2014, she transitioned to the role of a National Account Executive enabling her to continue utilizing her networking talents and sales and negotiating skills.
Suzanne will fill the position of Director of Global Accounts and Facilitator at ServiceElements International, Inc. Welcome Suzanne!
TECHNOLOGY VS. PEOPLE SKILLS IN AVIATION/AEROSPACE…
When it comes to training, is it Technology or People Skills training we should be concerned about?
Training has always been the backbone of the aviation and aerospace industries…..technical training that is. When it comes to core human interaction skills training, or "soft skills training" as many aviation professionals call it, the industry lags behind other service provider industries.
The business world (across all industries) continues on the path of technological advancement. The pace is fast and furious. Everywhere we look, there are rapidly occurring improvements. This is just as evident in Aerospace and Aircraft Technology. However, are we ultimately forgetting that people are the targeted beneficiary of these wonderful advancements in technology? After all, we the people should be reaping the benefits of these remarkable technical achievements; but are we? Are we able to keep up with the pace of change in technological advances while maintaining our interactions with people?
ServiceElements came onto the scene nearly 15 years ago after its founders recognized that a need was not being served in business and general aviation. Aviation professionals were getting all the technical and procedural training that they needed to keep flying, fueling, maintaining, dispatching, and serving business aircrafts and their passengers. However, many of the aircraft passengers and principals at flight departments, FBOs, maintenance shops, aircraft manufacturers, charter companies, fractionals, etc. drove the demand for improved service and communication skills from the aviation professionals. Soon it became evident that human factors are also an important element in air safety and service. Aviation professionals had the technical and procedural knowledge when it came to the operation of aircraft, but they struggled when it came to dealing with passengers, customers, and their own team members. These "people issues" are the cause for much conflict, drama, and safety challenges in the workplace.
Communication is imperative in any service organization or any human relationship. Effective communication is not only active listening or the ability to articulate well. Communication is successful when the person sending the communication and the person(s) receiving it come to a mutual understanding. In order for the service interaction to be successful, the expectations of both internal and external customers must be understood and met-at the very least-or exceeded. Maintenance professionals will sometimes say, "I don't deal with the customers. I just fix airplanes." However, this is not the case anymore. Everyone has customers to deal with-whether the customers are external customers or internal team members. Communication and interaction skills between both internal and external customers are essential to a successful service organization or company, to a successful team AND to successful individuals.
The fact that we are losing a lot of great experience in the industry is further complicating the human interaction challenges. The vacuum is slowly being filled with new people with very little experience in the industry. In the meantime, the industry is also grappling with new and old technologies still in operation.
One suggestion is to really pay attention to these people issues in our operations. Pilots, Aircraft Technicians, Schedulers & Dispatcher, Flight Attendants and others in our organizations do require a broad approach to keeping up with the technology. Not just how to use technology, but aviation professionals need to be able to understand its benefits and impact on our respective jobs and functions. We may need some new positions or we may need to add a genuine focus to the Organizational People Resource Management part of our day-to-day activities.
Ultimately, we are reiterating what many people have begun to recognize. What we are reinforcing is the need to accelerate focus on human and people issues. This may require us to change our thinking and improve our approach to better developing people skills.
One simple notion (or cultural shift) can be: consider safety our #1 and THE most important service. Achieving this goal or transition will help us never to allow safety or service to be mutually exclusive. It is not one or the other. Safety is the #1 service. Sometimes we need to just explain, communicate and project the real purpose of and goals of our work. This will drive us to develop people and our teams to have better responses to our customer overall safety vs. customer requests and expectations.